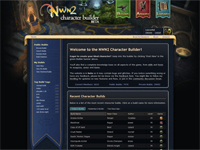 Neverwinter Nights 2 Character Builder
For years, NWN2 players have been designing character builds using pen and paper. I wanted to provide a tool to not only create builds with ease, but to share them with other players.
The builder reads converted game files and uses them to enforce strict rules that define the available building options based on the game version selected.
The website uses a number of different languages and data formats, as well a complex MySQL database containing over 60GB of data across 638 tables.